You've all read it by now, the ethereum network is about to be upgraded to its second release. After frontier, which has been running very successfully without downtime since the start of day one, now it's time for the second release of this successful open source project.
On an ethereum blockchain explorer such as etherchain, you can see which is the latest block: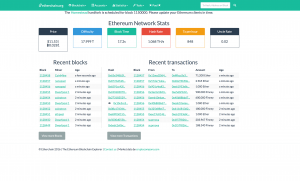 As you can see the latest block is now around 1,128,140. The block that will 'activate' homestead  (1,150,000) is probably due on 14 march.
It will be interesting to see what effect the release will have on the price. Ether (ethereum's token) is currently trading over 10 euro and has seen spectacular price increase since about 1 month ago.
The release mainly focuses on stability and security